JOHNNY DUMFRIES
John Colum Crichton-Stuart Earl of Bute Dumfries etc.....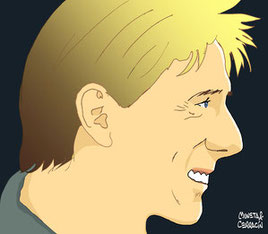 John Crichton Stuart, Conde de Dumfries nació el 26 de abril de 1958 en Rodside, Escocia (Gran Bretaña).
Johnny nació en el castillo de Rothesay, el señorial hogar de tan distinguida familia. 
Heredero de una de las familias aristocráticas de más rancio abolengo de Escocia y una de las más acaudaladas fortunas, pudo optar por una vida del lujo no obstante fue preso de una gran pasión por la competición.
Se inició como conductor de la furgoneta de la escudería Williams.

Johnny con un Onyx 85B - March Cosworth compitió en el campeonato International de Fórmula 3000 en 1985 finalizando en la decimosexta posición tras obtener un punto, al finalizar sexto en el trazado italiano de Vallelunga.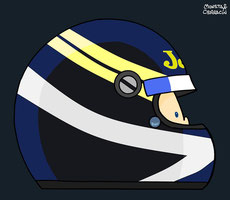 Johnny en 1986 estuvo presente en 16 Grandes Premios de Fórmula 1, pero sólo se calificó en quince.
Realizó su debut en el 15º Grande Prêmio do Brasil (Jacarepaguá, 23 de marzo) con un Lotus 98T - Renault oficial, finalizando en novena posición tras haberse calificado undécimo. Su compañero de escudería y testigo de lujo fue el brasileño Ayrton Senna da Silva.  El resto de la temporada fue una larga sucesión de abandonos, no obstante llegó a puntuar en Hungría, donde fue quinto, y Australia donde fue sexto. Su mejor posición en parrilla fue un octavo puesto en Hungría. Terminó el campeonato decimotercero (tres puntos). Compitió 661 vueltas, unos 2.887 kilómetros.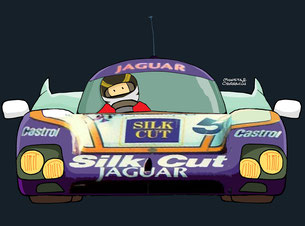 Tras su salida de la escudería Lotus, pasó a disputar pruebas de sportscar con Jaguar, venciendo en los 1000 kilómetros de Spa de 1987 y en las 24 horas de Le Mans en 1988.
Johnny dió por finalizada su carrera deportiva con el equipo de sportscar de la escudería Toyota en 1990, convirtiéndose en Marques en 1993 siendo también Earl de Windsor, vizconde de Ayr, señor Crichton de Sanquhar y de Cumnock, vizconde Kingarth, señor de Montstuart Cumbrae e Inchmarnock, y barón Cardiff, y vizconde Mountjoy.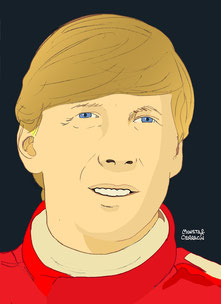 Para muchos deslenguados Johnny fue un claro ejemplo de que cualquiera puede llegar a ser piloto de la escudería Ferrari, si el Señor del Castillo de Rothesay lo logró, porque otros no pueden llegar a conseguirlo, aunque sólo fuese como probador en 1985.
Johnny falleció el 22 de marzo de 2021, a los 62 años de edad, en Rothesay (Argyll and Bute) victima de una penosa enfermedad.